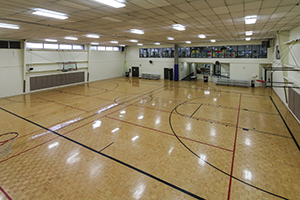 Current COVID-19 Guidelines
As of October 12, 2020, (½) one-half of the gym will be opened for basketball on a limited schedule and reservations will be required.
The Community Center has a full-size basketball court that can be converted into two regulation-size volleyball courts. There is a daily fee of $1.00 for children/seniors and $2.00 for adults.