What: Adult Co-Ed 5-on-5 Basketball League Announced
Where: Sevierville/Pigeon Forge/Gatlinburg
When: Registration Ongoing
The City of Sevierville Parks and Recreation Department is partnering with Pigeon Forge and Gatlinburg Parks and Recreation Departments to offer a Sevier County adult co-ed 5-on-5 basketball league.
Registration is ongoing until June 7. The league fee is $300.00 per team and each team will have a ten-player roster. Teams may register in person at any of the three city community centers. You can also register for Sevierville online at CLICK HERE
The regular season will begin on June 12, followed by a single elimination tournament that will be held at the Pigeon Forge Community Center.
For more information, please contact Chris Betta at 453-6946 or This email address is being protected from spambots. You need JavaScript enabled to view it. for Sevierville, Ben Vaughan at 865-429-7373 for Pigeon Forge, and Austin Funderberg at 865-436-4990 for Gatlinburg.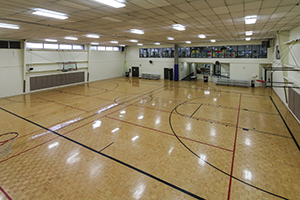 The Community Center has a full-size basketball court that can be converted into two regulation-size volleyball courts. There is a daily fee of $2.00 for children/seniors and $3.00 for adults.