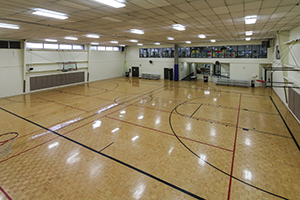 Current COVID-19 Guidelines
Basketball is currently not available.
Some areas of the Sevierville Community Center will reopen on May 18, 2020 with certain restrictions. The gymnasium, swimming pool, locker rooms, and racquetball courts remain closed indefinitely. All children's programs are suspended indefinitely.
The Community Center has a full-size basketball court that can be converted into two regulation-size volleyball courts. There is a daily fee of $1.00 for children/seniors and $2.00 for adults.