Anyone interested in registering for our FAST4 Tennis Tournament on October 31st please click the following link to register. For more information call Patrick Oxley 865-453-6946
Click HERE to register.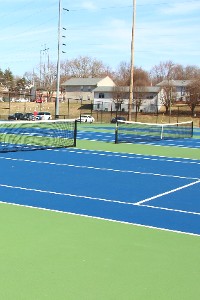 City Park offers eight state-of-the art tennis courts. The award winning courts are used by several competitive school teams and programs. Overhead lighting is available during the spring, summer and fall seasons.