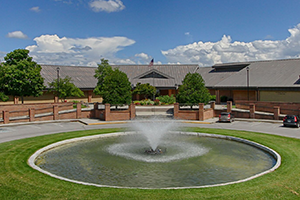 COVID-19 Guidelines
Community Center will follow TENNESSEE PLEDGE GUILDINES and will continue to require Masks, Social Distancing and Temperature Checks. However, in order to maintain social distancing requirements, it will be necessary to have a phased/abbreviated use of certain facilities within the Community Center. Examples include:
Reservations will be continued to be required to swim, use the Fitness Center and attend all Exercise Classes.
(½) One-half of the Gym will be opened for basketball on a limited schedule and reservations will be required.
(1) One Racquetball Court will be opened; reservations will be required.
The Sevierville Community Center is a multi-purpose public facility, offering comprehensive recreational programming and activity areas. The building includes a bowling center, gymnasium, fitness center, natatorium, aerobics room, cycling area, racquetball court and meeting rooms. Outdoor areas include a walking trail, playground, picnic area and gazebo.