COVID-19
•Hours of Operation are same as Community Center; Reservations Required • Swim Team will be using Family Aquatics Center thru Sept 30th and must adhere to Contract and Certain Guideline
• You need to call (453-5441) to sign up for the class or CLICK HERE to register online.
Do you like to swim laps, exercise, or just play in th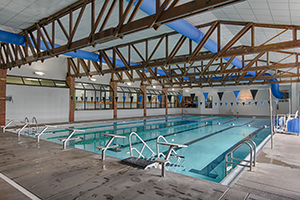 e water? Check out the 25-meter, six-lane pool in the Community Center! Swimming has proven to be very therapeutic for persons of all ages. Renovated in 2010, Blalock Natatorium is a great place to spend family or fitness time!