At the grand opening of Sevierville's Unleashed PetSafe Dog Park, Mayor Bryan Atchley declared May 13 "PetSafe Day in Sevierville" as dozens of residents attended to get a first look at the new park.
The dog park will be open Dawn to Dusk daily.
The facility offers separate large and small dog areas, dog agility equipment, water, shade, observation cameras, Wi-Fi connectivity, benches and a designated parking/handicapped parking area. All pets must be vaccinated as required by City and State laws.
---
Dog Park Hours of Operation
Dawn to Dusk Daily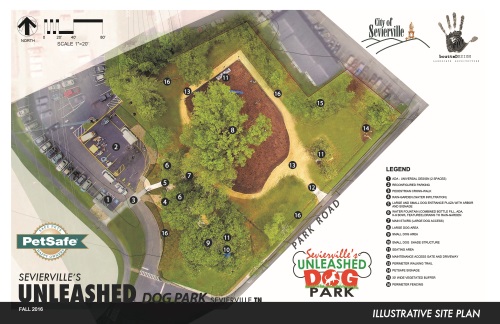 .
pdf Full Size Illustrative Site Plan (220 KB)