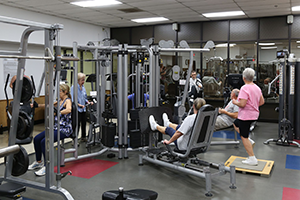 Reservations are still Required. CLICK HERE 15 Participants per class.
The Fitness Center has something for everyone-cardio equipment including stationary bicycles, treadmills, and ellipticals; multi-station and single station weight training machines; free weights; and a dedicated aerobics exercise room.
There is something for everyone at the Sevierville Fitness Center. All age groups, and fitness levels can find something for their needs here.