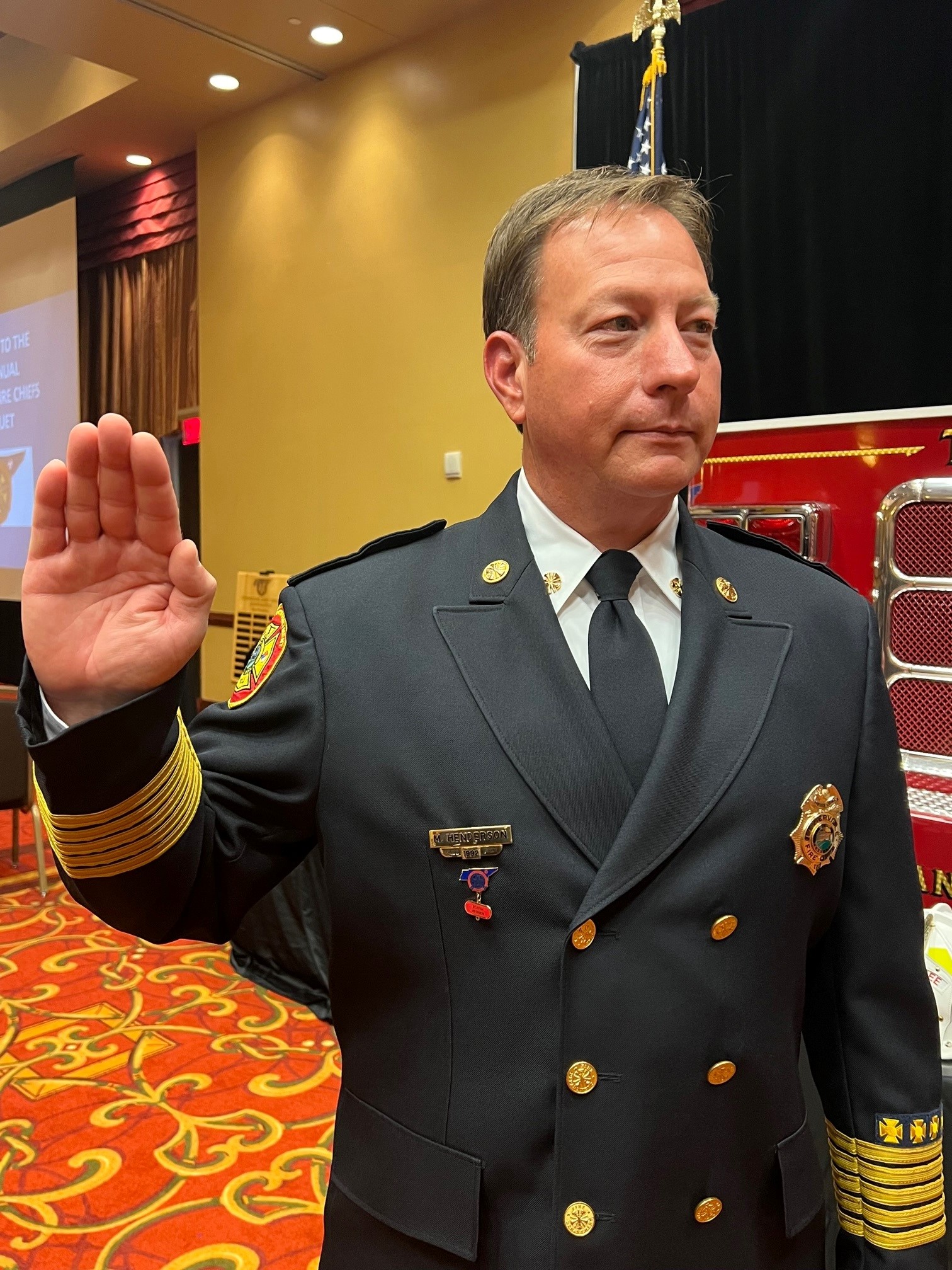 Posted 07-26-23.
City of Sevierville Fire Chief Matt Henderson was named president of the Tennessee Fire Chiefs Association (TFCA) at a ceremony yesterday, July 26, in Murfreesboro, Tennessee.
"TFCA must continue to work with fire agencies across our state to provide excellent service to our communities," Chief Henderson said. "Our firefighters are our most valuable resource. Providing them with the education, tools and resources needed to perform the job whenever and wherever they are needed, is the key to our success as an association."

Chief Henderson, who has served as the City of Sevierville fire chief since 2012, began his fire service career at the age of fifteen as a junior firefighter with the Sevierville-Sevier County Volunteer Fire Department. Chief Henderson went on to serve twenty years as a volunteer firefighter and twenty-seven as a career firefighter. He started his career at the Sevierville Fire Department in 1995.

"To be recognized by his peers as a leader in the fire service is certainly admirable," Sevierville City Administrator Russell Treadway said. "It speaks highly of both Chief Henderson and the Sevierville Fire Department, and the knowledge and experience he gains will be beneficial to our City."