Food & Beverage Service by OVG Food Services & Hospitality
OVG Food Services & Hospitality (formerly Spectra Food Services & Hospitality) is the exclusive Food and Beverage provider at the Sevierville Convention Center and manages all aspects of the full-service catering and concessions services. OVG Food Services & Hospitality takes pride in the modern, creative, and ingenious approach to catering and concessions while employing an "Everything's Fresh" mantra in their approach to food and beverage.

OVG Food Services & Hospitality operates the on-site Food Court located across the concourse from Exhibit Hall A with the ability to offer mobile portable concessions stands, where you can find a wide variety of standard and custom menu food items. OVG Food Services & Hospitality offers Pepsi products, Aquafina Water, and Gatorade. Along with a variety of freshly prepared food items based on event attendance and demographics. At times, those items may include freshly prepared fruit cups, yogurt parfaits, chef salads, tortilla wraps, chicken salad croissants, fruit & cheese and veggie packs. Grilled hamburgers, cheeseburgers, chicken tender and French fries are always finished fresh to order. Our Chef's Corner features pizzas, ultimate nachos and walking taco salad, all made to your specifications. The Grill and Chef's Corner hours of operation are subject to change.

Feel free to contact us at 865-868-1513 or This email address is being protected from spambots. You need JavaScript enabled to view it. for any specific dietary inquirers' or to simply ask what we have in store for your event.

As always, any food and beverage items purchased outside of the Sevierville Convention Center (including bottle water) will not be permitted inside the building or on the property surrounding grounds.

In addition to the Concessions offerings, OVG Food Services & Hospitality also offers full service banquet catering service as well. From beverage or break service to an elegant plated dinner affair, OVG Food Services & Hospitality can handle any catering event.
Electrical Service
The Sevierville Convention Center partners exclusively with Griffin Electric Company thus providing planners and exhibitors convenience and flexibility.
Griffin Electric Company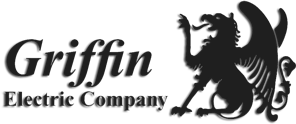 Phone: (865) 249-8295
Email: Griffin Electric Company
Electrical Services Order Form
Internet/Phone/Water Event Service
To learn more about our Internet / Phone / Water Connection details please click here.
Certificate of Liability Insurance
Licensee/Client is responsible for providing proof of insurance. pdf Click here (385 KB) to review a sample Insurance Form.